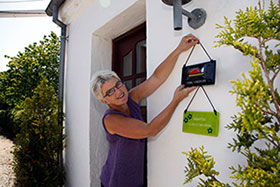 Caféhaven is a farm with an incredible nice garden surrounded by a lot of nature. In the Caféhaven we offer our guests exclusive overnight accommodation in a comfortable and relaxed atmosphere. The rooms and showers in the Caféhaven are all new, and there are towels and bed linen in all rooms. In the garden there is place for a bonfire, also a big terrace with a grill, as can be used.
Caféhaven also offer an exquisite breakfast with home-made bread, tee and fresh coffee.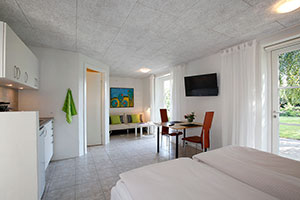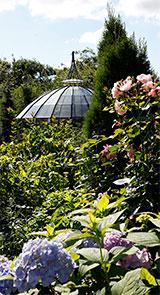 The Caféhaven is incredible good placed, if you are looking for experience. Caféhaven is placed near by Børglum Kloster and Den Gamle Smedie. There are only few mills to the tourist city Løkken, where you will find a very nice beach, which is well qualified for sun bath, or if you like long tramps along the sea, or just want to experience a beautiful sunset. Løkken also has a good golf course. You can also enjoy the fresh air with short or long tramps in the green nature. If you are more into shopping, there are city's like Hjørring, where there are about 20 minutes by car, and Ålborg 45 minutes by car. Caféhaven is also good placed, when it comes to sight and attractions.
Caféhaven is a good choice for those, who like a nice quietly holyday.